The ATLAS ORTHOGONAL Adjustment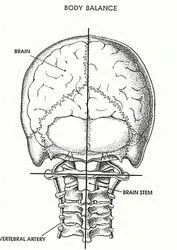 Atlas Orthogonal spinal corrections are made from atlas, the top bone of the spine. The Atlas Orthogonal  adjustment is a very precise, light force technique . There is no twisting or turning of the head, neck, or back, nor any cracking or popping that one might associate with traditional chiropractic manipulations. Because there is not any type of thrust associated with this technique, it is ideal for patients that may be apprehensive of traditional chiropractic techniques.

Patients will only feel a light pressure below the ear during the adjustment.
It's Simple:
Any accident or injury at any age can misalign the spine and cause the head and neck to shift away from the vertical axis.  The misalignment results in stress to the nervous system, the master control center of all bodily functions. This in turn, causes asymmetrical contraction of postural muscles, postural distortion of the body, and if left uncorrected, spinal decay. Correcting the misalignment of the spine can bring the spine back to center, alleviating nervous system stress and allowing the body to heal.